After Zomato, UberEats and Swiggy, what next?! Get Ready For This Shocker. The e-commerce giant, Amazon is launching its new food delivery service!
After conquering the e-commerce industry, Amazon is expected to continue to create its legacy in the realm of food delivery as well. As per sources, Amazon is planning to launch its cloud kitchen segment under the Amazon Restaurants brand in Bengaluru. Prione Business Services will be managing this business which is a joint venture between Amazon and Catamaran that is founded by IT industrialist N. R. Narayana Murthy. It is predicted that by the end of 2023 the Indian online food delivery market for both aggregators and cloud kitchen is expected to become a $5 billion business opportunity.
The monarchs of the e-commerce sector are all set to reign over the food delivery industry and consumers are excitedly expecting to try something new and fresh. Amazon is launching its restaurant chain with a bid to boost its user counts. A step ahead of its competitors, Amazon is also planning to handle grocery deliveries, the e-commerce packages and now the food deliveries by utilizing the existing delivery team.
Swiggy and Zomato, the two major on-demand food delivery apps, charge a commission of up to 30% from the restaurants collaborated with them. Amazon, on the other hand, is on talks with certain restaurant chains in India and is planning to charge a much lower commission of about 5%-6%. Reports suggest that Amazon will be providing this food delivery service to the prime members. With over 10 million users in Amazon prime, this plan is sure to set their numbers high in terms of users and revenue
The current Food delivery market scenario in India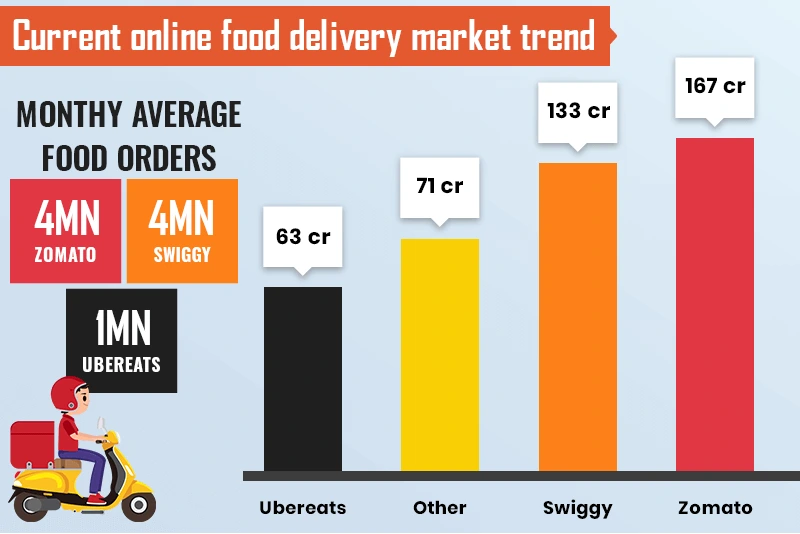 Food-ordering apps are creating a buzz and gastronomes are going crazy over it. And, why not? With the ease and comfort these apps offer, who wouldn't opt to order food online rather than to eat out in a busy and crowded restaurant. With an array of on-demand food delivery apps, people can take advantage of its variety of options available. Be it a local food-joint or a startup company, on-demand food –ordering apps have the potential to bring forth prosperity in your business.
The Indian online food delivery market is set to grow at 16.2%, to touch $17.02 billion by 2023. Compared to the other cities, the maximum number of orders is received from Bengaluru, followed by Mumbai, Pune, Delhi and Hyderabad. As per reports, the Indian online food ordering sector is consistently growing at a rate of 15% every quarter. Considering this exponential growth of food delivery apps in India, Amazon has decided to begin its new arm here.
Will Amazon restaurants affect Swiggy, UberEats and Zomato?
The answer to this question is a bit dicey. The user base of the already established players is huge and strong. With over 30-35 million Zomato and Swiggy users, 13 million UberEats users and around 3 – 4 million FoodPanda users, Amazon restaurants will surely have a tough competition. But as per the recent reports, the growth of new users in the past two years has been more than 135%. So only time can say how much effect can this unicorn put on the current market players? Let's wait and watch!
Do you also want to create a food delivery business model like UberEats or Swiggy?
Looking to enter this realm of on-demand food delivery business? Great Idea! This is a sector that is emerging tremendously for its ability to offer versatility, promptness, comfort and convenience to its users across the globe. Collaborate with Artoon Solutions Pvt. Ltd., the perfect application development partner to help you in cherishing your vision of starting an online food delivery business. With our years of experience in online food ordering/delivery or restaurant app development, we assure you that we will make sure to understand your requirements and build an app that lets your business stand out from the crowd of competitors.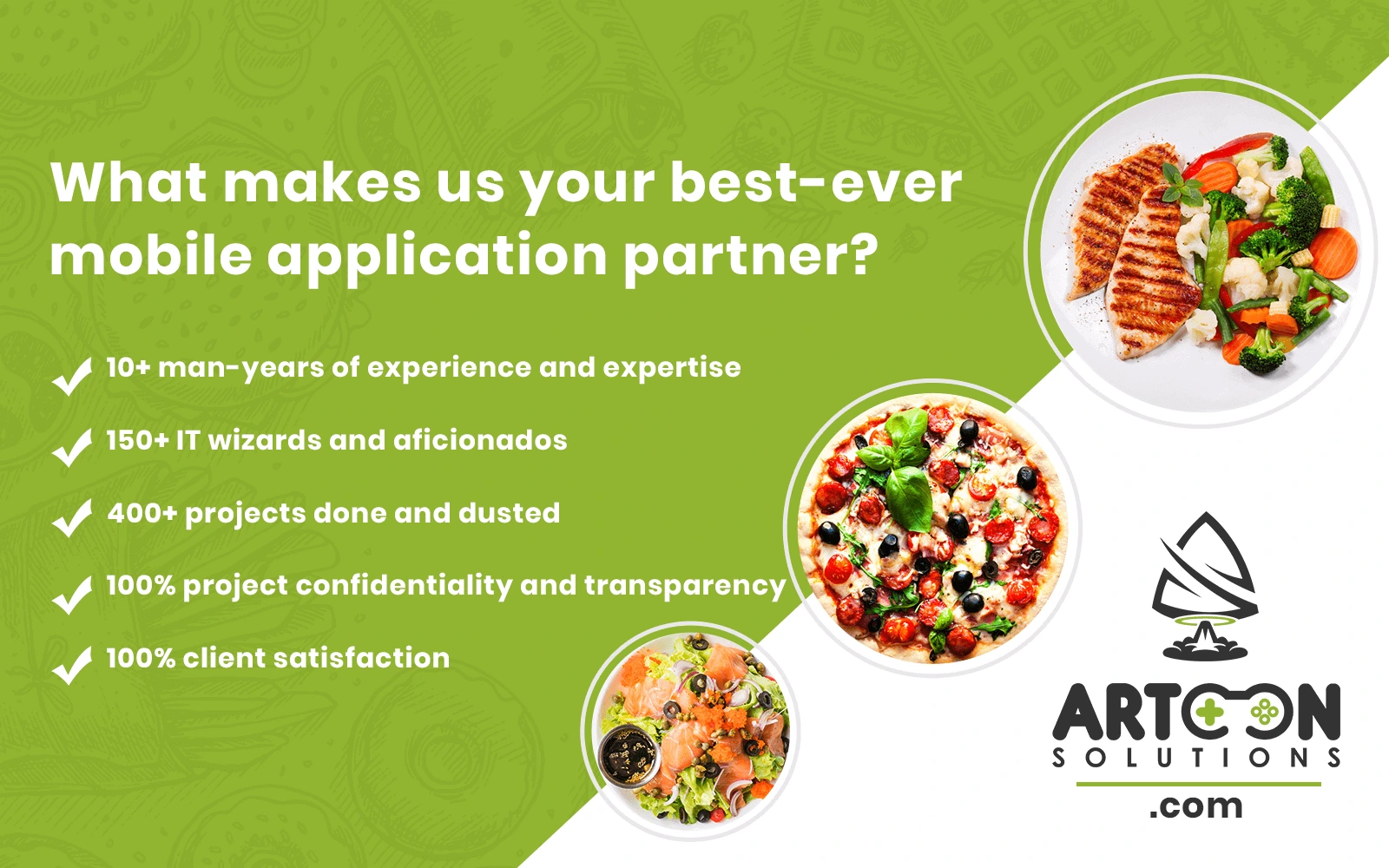 Conclusion
The tremendous success of the online food delivery business is a proof that this is a ceaseless sector that is sure to linger for a long time. So if you wish to enter this prospective business sector, then this is certainly the perfect time. The food-delivery business apps have easily paved their way to the top. If you plan to become one among the giants of this arena, then we say wait no more and come shake hands with Artoon Solution Pvt. Ltd, the supreme on-demand food Ordering-delivery app development company in India or your mobile application requirements.