Blackjack 21 is a unique casino card game that is both a luck-based game and strategy-based game just like Rummy. Although it originated in France, the 21 Blackjack game can be played anywhere in the world now. This is possible due to 21 Blackjack game development that can be used to create an app. After hearing this, every entrepreneur would naturally question the "cost to develop 21 Blackjack game?"
How To Play 21 Blackjack Game
"How to play 21 Blackjack game", will be a common search term for prospective app users. To raise awareness about the strategy behind this game, here are all the 21 Blackjack game rules and regulations.
Objective
The aim is to make a sum of 21 without going over this figure. However, you can't let the dealer reach 21 before you!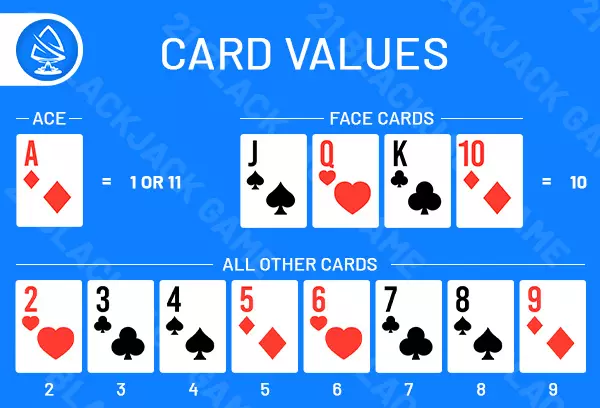 Dealing
By default, dealers will provide each user with a card facing upwards in clockwise rotation, including themself.
However, all users except the dealer will receive a card facing upwards again for the second round.
In a live Blackjack 21 game, the player holds and conceals the cards. But, in most virtual games, cards are not concealed and are visible to everyone.
Blackjack!
In the event that a player receives 21 points in two cards (an ace and a face card), the user has a 'natural' or "blackjack." If the dealer does not have 21, they must pay 1.5x the player's bet.
But, if the dealer has a 'natural,' they will collect all the bets of the players who don't have a 'natural.'
Gameplay
Initially, players will be given two cards. After this, they can choose to:
Hit- be given another card to get closer to attaining 21.
Stand- hold onto their remaining cards till the next round.
Occasionally players may exceed 21 when selecting a hit. By 21 Blackjack game rules the player would be "bust" and cannot continue playing.
Another exception exists as a "soft hand," this is when users can count an ace as 1 and not 11 if they are about to become bust, allowing them to continue playing.
While all players have their cards faced upwards, the dealer will have their first card dealt upwards and the second card dealt downwards. Post dealing two cards to each player, the dealer must turn over the second card. If the dealer has a total of 16 or less, they must draw a card. If a sum of 17 or more is collected, the dealer must stand. At all points after this, dealer decisions are automatic, but users can choose their fate.
Split a Pair
When playing, users may receive identical cards in the first two hands. In such cases, the player may consider them as two different hands. The bet would be doubled, as the second card bears the same bet value.
As a result, players can alternate between their two hands at each turn. But, this could be a bane and not a boon if applied incorrectly.
Double or Nothing!
The 'double down' stance in the Blackjack 21 game is a possible opportunity to double your bet by 100%. However, one should be completely confident about their hand before doing so, as you are running the risk of losing twice as many chips as before. Here's when to double down:
Total of 11
When your two cards collectively create 11, you have a high chance of getting 21 or as close to it as possible. Hence, doubling down would be the desirable move to increase your profits.
Hard 9 or 10 (a hand without an ace)
If you have cards that total a hard 9 to 10, and the dealer has a considerably lower total, you are in a position to double down!
You are probably more likely to hit 21 or closer to it than the dealer, which is why it is a good option.
Soft Hand of 16 to 18
A soft hand means that your hand comprises a card plus an ace. Now, remember that an ace could count as a 1 or a 11, depending on the need of the hour.
This occasion is great to double down. Drawing a high card could be corrected by treating the ace as a one and not an eleven.
Never Double Down In These Circumstances!
Doubling your bet is not always the best option.
Dealer With an Ace
Naturally, if the dealer has an ace or a face card, they are in a good place to hit Blackjack or close in on that number.
Sum of 11 or More
Another situation in which you should avoid doubling down is if your cards total 11. The chances of going bust are too great, so the reality of losing your bet is also high.
Unsure
Another instance where you need to think carefully is if you are unsure of the direction your fate may turn. It does not always go your way when you decide to double down. In many cases, players who frequently double down do not experience much success!
21 Blackjack Game Development Cost
Naturally, wanting to know the cost of 21 Blackjack game development is great preparation to help your idea blossom into a reality.
Actual development costs will heavily depend on various factors that are best understood by questions:
1. How complex is your project, and what specific features do you want?
2. When is the deadline?
3. Are you expecting to add new features or elements in the future?
4. Should any particular technologies be used for 21 Blackjack game development?
5. Do you have a budget in mind?
1) Features
The Blackjack 21 game has been in existence for a long time. However, its true entertaining nature has just come to light. Hallmark features of Blackjack games are the number of decks used to play and
a) Simple Games
A simple casino game will be limited to a 2D design. But don't be fooled by these games, as they can still be highly engaging! Even though they are limited in features, it doesn't mean they lack functionality. How to play 21 Blackjack game may come naturally to experts but a simple game should target newcomers due to the lack of intensity.
b) Intermediate Games
A slightly higher budget provides the opportunity to increase features and improve the overall app and its perception to the audience. This will find higher adoption among users looking for games that are not so simple but, at the same time, not very complex.
c) Complex Games
Seeing the high capabilities of such casino games, the efforts and resources that go into them are also excessive. A great deal of detailing goes into designing and developing such applications.
Note: Due to complexity, these apps can take anywhere between 1 and 2 years to develop.
2) Designing- UI & UX
For a 21 Blackjack game to be popular, it must look appealing. Also, users must be able to navigate through the game seamlessly without much thought. It should come as a reflex! Visionary designers will conceptualize the requirements and fabricate the best design approach to make this a reality.
3) Development
The development phase will involve the selection of the right technologies as well as coding to ensure the game will appear and function as described.
A team of developers who are equally experienced as they are qualified will lead the development, using the client's requirements as a framework to go on.
4) Testing
After development activities, it will be up to the QA testers to test the development. This involves using the app and immediately identifying bugs and errors that could affect gameplay. Ideally, all bugs and errors should be solved capably before launching the app.
5) Marketing
How will your app's prospective users know about your game if you don't promote and market it? They won't, which highlights the importance of these activities. Every game app development company knows the best way to market an app to get many more users. However, it will attract a cost according to the audience you wish to reach.
6) Support and Maintenance
After developing your 21 Blackjack game, you will want to secure your app's longevity. Hence, extended support and maintenance will be a recurring requirement for your app. Having a dedicated support team would be most beneficial as it allows issues to be addressed immediately.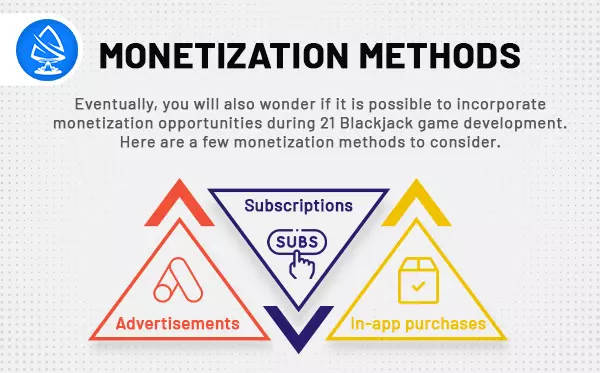 Conclusion
Ultimately, a game development company will separate development costs based on individual activities. Designing, developing, testing, and marketing if available. In most cases, hiring an expert will incur hourly costs, which vary between $10 to $50 depending on the skills and situations.
But, as an estimate, you could expect the final cost to be anywhere between $40,000 and $100,000.
The more features required, the higher the cost as it adds value to the game. Better features present a chance to entice more users.
Suppose you plan to invest in a 21 Blackjack game, you will initially want to know the cost to develop 21 Blackjack game. This app will be your investment. It's vital to secure your app in the hands of a professional casino game development company such as Artoon Solutions Pvt Ltd. With 14+ years in the website, mobile app, and game development space, our pioneering skills speak for themselves.
Ready to take the leap? Contact us now to get a quote today!
FAQs
I want to develop a 21 Blackjack game, how soon can development start?
If you are certain about developing a 21 Blackjack game, you can start by conveying your exact requirements to us and our sales team will get in touch with you to smooth out the finer details.
Once this is complete, depending on availability of resources, we will give you a date of when the development will start.
Do you offer post-development support and maintenance services?
Yes! We understand the importance of providing support services to make sure your game remains bug-free with regular updates in the future.