When it comes to certain geographic locations such as North America, Europe, and Australia, among others, iOS app development is the obvious choice! People are spending more and more time on their mobile devices, creating an opportunity for app owners to appeal to users with the help of mobile app development services.
Why iOS App Development? Global vs. USA Statistics
When you stack up the numbers, Android wins with 72.11% of global mobile operating system market shares. This figure is massive, as iOS only holds 27.22%, a stark contrast.
But, when you focus on specific areas, these figures drastically change. Take North America, for example. There are 56.7% iOS devices to 43% Android devices. Hence, if you plan on developing an application exclusively for the North American market, iOS is the platform to choose!
An estimated 239 million devices shipped, this increased over the previous year's 200 million devices.
Did you know that the average iPhone user unlocks their devices 7 or 8 times and engages in 80 phone sessions a day?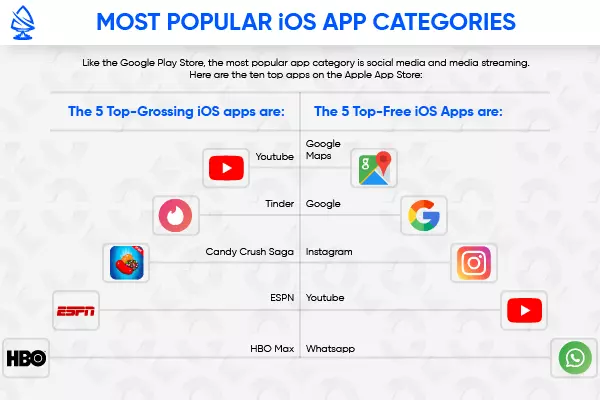 Planning and Market Research
Planning requires you to have an idea of your application and know what the final app should look and function like. The market research aspect is also essential. Carrying out efficient market research provides insight into what will and won't work on the market.
Designing
iOS apps are known for their clean design that follows a specific pattern in all iOS apps. You will have to hire an expert iOS application development company to replicate this similar design.
This is because an iOS development company has a team of design specialists that will work to produce an appealing yet uncompromised iOS app.
Coding
The coding step is also crucial since, if done incorrectly, it can create a backdoor that acts as an easy entry for hackers. To avoid making this vulnerability, developers must use safe practices as well as use the appropriate technologies.
This brings up another important step, quality assurance.
Testing
All testing attempts are made to ensure the app functions as it is supposed to and that there are no security flaws. Testing is also carried out to test user input and the presence of bugs. Any vulnerabilities found during this stage will be solved immediately.
Launch
After all, activities have been carried out to ensure its capability, and that it complies with store regulations, the app will be launched onto the Apple App Store.
Post-Launch Services (Support & Maintenance)
After launch, post-launch activities still exist. What will ensure that your iOS app stays relevant to what users need? This will require you to monitor the market for the changing requirements constantly. It is common and essential for apps to keep on adding new features to their app.
Also, old apps that are not updated regularly will be most insecure, making them easy targets for hackers. iOS apps require regular updates, just as any piece of software does.
Also Read: A Thorough Guide on How to Choose A Mobile App Development Company
Reasons for iOS App Development Dominating the Market
App development has picked up recently, mainly due to the increasing number of iOS devices circulating. In 2021, Apple sold an estimated 239 million iOS devices, a 39 million increase over their previous year's total.
Popularity of iOS Devices
Whether 2021 or beyond, iPhones have always managed to wow consumers. If not with the design, then with features or vice versa. Additionally, loyal customers will always upgrade their devices to be "up to date" and a trendsetter.
iPhone devices are an attraction that will also attract followers of the brand, and a vast number of people rotate their mobiles every time a new iPhone is launched.
Increased Security of Applications
iOS applications boast of being a lot more secure than other applications. This enhanced app security could even be a reason why people decide to adopt iOS devices over Android devices. Apple has prided itself on giving its users better security.
With a greater risk of hacking in Android applications, more mobile users will likely start to defect to iOS mobiles. This will be especially true if iOS apps maintain this aspect of security.
Higher Consumer Spend
In Quarter 1 of 2022, the Apple App Store had 21.8 billion while the Google Play Store only generated 11 billion, an 11.5% decrease from the previous year's Quarter 3 result.
This shows that iOS device owners are more willing to pay than Android device users. A fact like this could be a leading reason iOS app development services dominate the mobile consumer market. It's an attractive choice since app owners also get a piece of this fortune.
An iOS app is also appealing because there are many ways to earn from a successful iOS application.
Clean App Design
Based on the prompts on the screen, you can easily distinguish between iOS apps and Android apps. Many people prefer the app styling of iOS apps over Android and have become quite fond of it!
That said, enhanced app security changes providing users more privacy is another reason why users are more interested in iOS apps and devices. This further clarifies why iOS app development is much more popular and dominates the mobile consumer market.
Creativity Tools
The iOS platform boasts of the best tools for developers to represent their creativity. A few tools available to an iOS app development company are Sketch, Adobe XD, and Photoshop.
With these tools, developers and designers can create an app that enhances the appeal and functionality of the app. This greatly aids the app's attempt to appeal to the users who are most likely to use the app.
Conclusion
iOS app development services are more popular now than ever before. This cannot be ignored if you wish to own a mobile app, you have to look at what users want.
Also, considering the higher potential to earn from iOS apps, there would be a higher demand for a cost-effective and reliable iOS application development company. Both of these characteristics can be found in Artoon Solutions, an esteemed iOS app development company in India.