"Being confident acts as an encouragement tool"
Hey girls! Are you truly concerned about your looks? If your answer is yes, then you can end up your search with Pooja makeover place. Recently, Artoon Solutions had organized the basic beauty session for girls on Women's Day. The specific session was addressed by Pooja makeover place. The purpose of this session was to make them aware of some tips for presentable looks in public places. The session emphasized the importance of girls' presentation at office, party, get-together, function basically anywhere. Relevant dressing and attractive makeup boost your self-confidence and also shows your individuality. A girl should never and ever feel down or less confident in her profession and in life!
Keep reading to know the benefits of basic makeover and how you can boost your confidence within 15-20 minutes of makeup.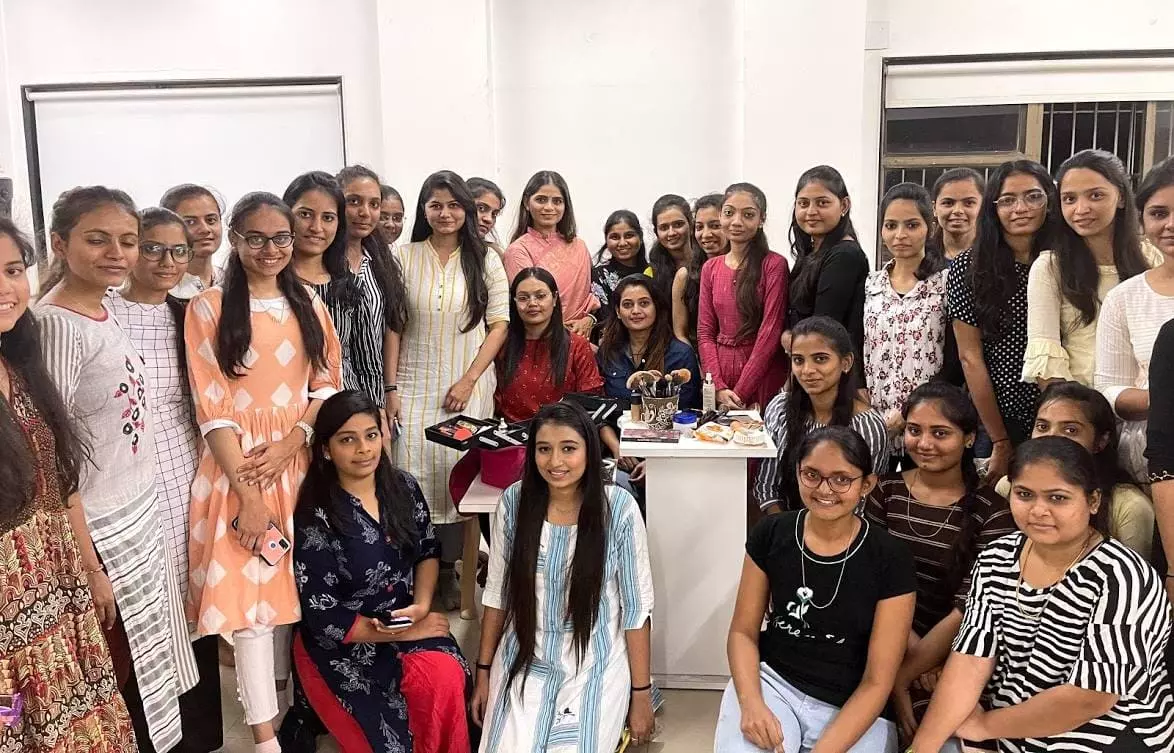 Advantages of Wearing Makeup
Makes you confident
Enhances your appearance
Fresh Look
More fun with makeup
Better Complexion
Presentable
After reading the aforementioned benefits, don't you think that it's a perfect way to pamper yourself? Give it a try & it shall surely change your daily life!
Furthermore, some more points were highlighted in the session to make your skin glowing.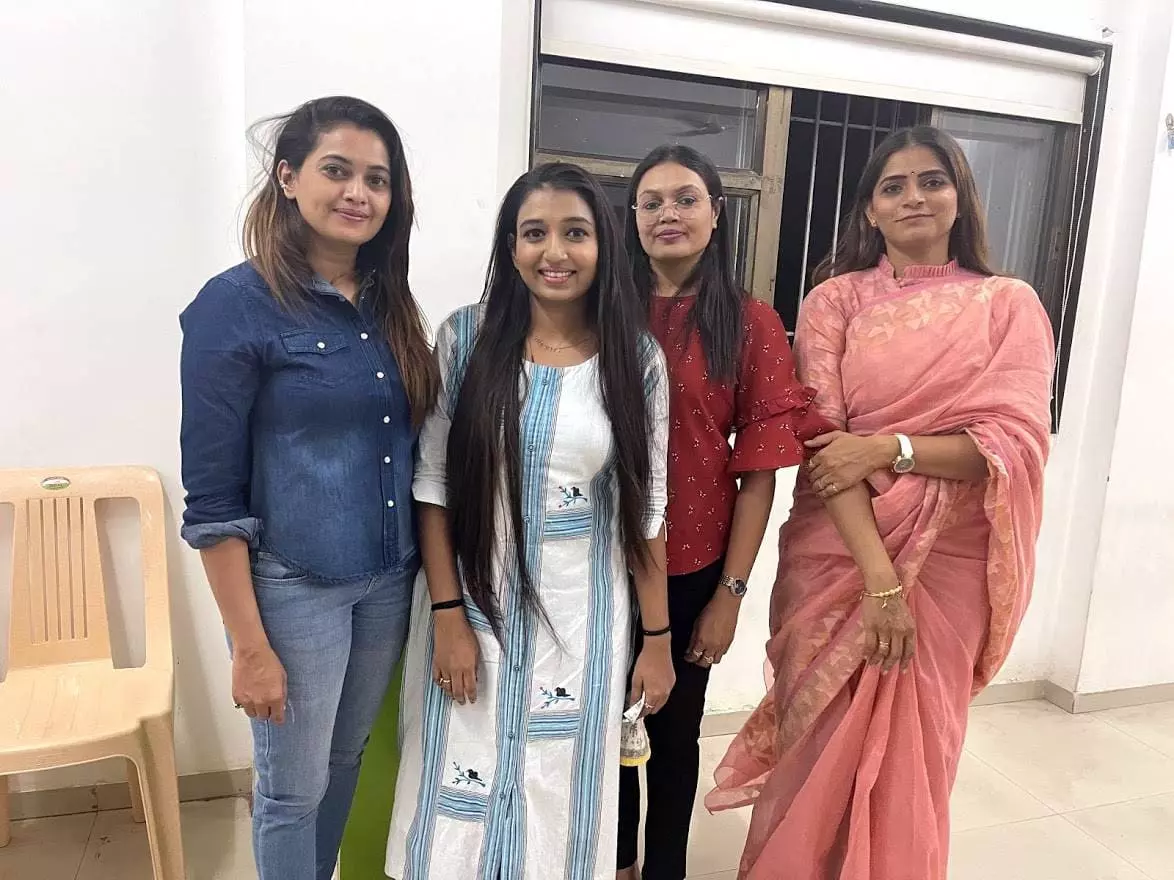 Effective Tips for Radiant Skin
Wipe out your makeup before going to the bed.
Always prefer to eat healthy and exclude oily stuff from your diet.
A sound sleep minimum of 8 hours is required.
Wave off to tension and stress-free life.
Daily drink at least 8-12 glasses of water.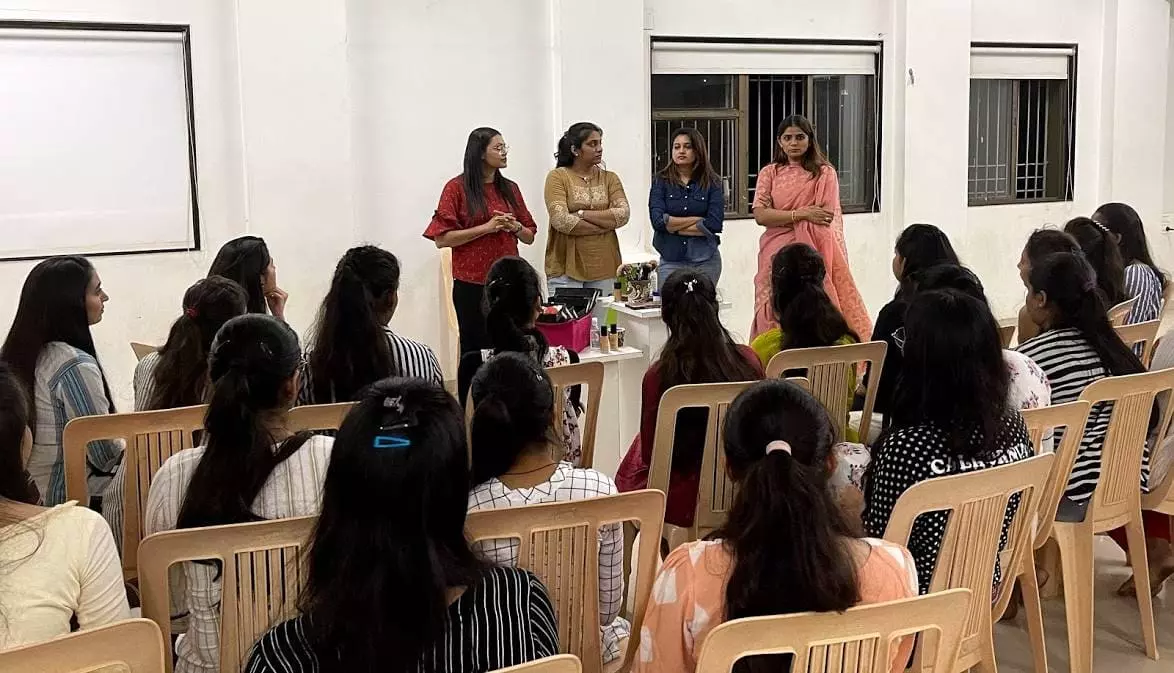 Last but not least, the session also focuses on a workout routine. At least half an hour should be devoted to your workout and in this manner, you can protect yourself from various chronic diseases. Apart from this, daily exercise is the secret to refreshing skin. Daily exercise will help to nourish your skin cells and keep them vital. There are many benefits of adding exercise to your routine, such as it restrains wrinkles and gives healthy-looking skin. It is not necessary to hit the gym for your beautiful skin. An individual can opt for yoga or exercise at home. Indeed, the more you sweat, the more your skin will shine. Makeup and workout both signify that you care about yourself. When other people observe that you are concerned about your presentation, then definitely others will take interest in it. Besides, people will start taking styling and makeover tips from you.
There is a saying "live life to the fullest" so why not make it more beautiful by enjoying every moment in life. A girl should always put her efforts in the right direction as great memories can be created once she will grow old. We expect that you have clearly understood the importance of makeup and fitness in a woman's life. You can know more about Pooja Makeover Place by visiting their Facebook and Instagram pages.