Published by Court Piece: App of the Day
Did you have any prior development or coding experience?
We are a gaming company founded in 2009 and making games for 10 years. We make games in several categories like Action, Arcade, Board, Card, Puzzle and Sports. We have developed over 100 apps that are available on App Store, Google Play, and Facebook.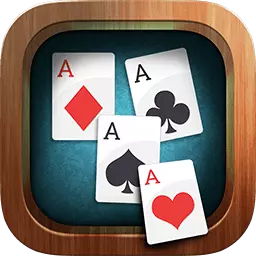 What was the most challenging aspect of developing mobile app?
The most difficult aspect of development is to produce the final product as per the user's expectations.
Game With Pals brings you latest Action, Adventure, Board, Race, Puzzle types games to play with your friends, family and buddies head-to-head. Challenge them, Brag them by high Scoring and have lots of fun and enjoyment.
Name a few of your favorite apps and reason you love them.
Superstar Teen Patti, Tonk Multiplayer, Court Piece, etc. We love to play card games and these are the most downloaded games in our portfolio.
How long have you been working on this app?
4 years.
What need of the user did you have in mind when developing this app?
We make games for entertainment. Our team tries its best to keep our users happy so that they consider playing our games worth their time.
In what way do you think your app is better than similar apps on the market? Please describe in detail what innovation you think you bring and what you are proud of in your app.
Generally, we are making multiplayer games so that users can socialize and make more friends while playing games. Users can chat with in-game buddies and can send gifts to them. It ultimately provides a better user experience compared to single-player games. Also, we have added mini-games like slots, video poker, hi-lo, scratch card, etc. Users can play these games along with the main game.
What are your future plans and expected features for the coming new versions of this app?
Along with ongoing maintenance and stability tasks, we are planning to add some more mini-games in the near future. We are going to add more lobbies with high chips bet amounts. Also, we are going to update the 'play with friends' option to make it simpler.
Assuming new users of your app are reading this page. What do you want to ask them to do (contact you about X, Share the app, etc.)?
Share this app with your friends & family and play with them. Give us good ratings if you like our game and contact us at [email protected] if you face any issues.