iGaming has grown significantly in recent years in the gaming industry. So, what is iGaming? And what are the top virtual money card games or games of both luck/skill that can be included in the iGaming? Let's explore in more detail.
What is iGaming?
iGaming consists of both skill-based games and luck-based games i.e. Casino, Cards, Puzzles, Boards, Sports, Hyper-casual, Fantasy sports, etc.
It is not only restricted to sports wagering but also includes a lot of fun and real earnings. Mobile gaming involves a variety of games and sports betting. iGaming is gaining popularity day by day and has become one of the most mainstream in the entire gaming world.
What is a virtual money game?
Virtual money game is also known as luck/skill-based game which is played on digital devices where real money is not involved. Each player in the game earns coins and points by clearing the levels. The coins earned in virtual money games determine the skill set of players. The coins don't have any monetary value. The core purpose of virtual money games is to entertain and enhance the gaming skills of players.
Popular card games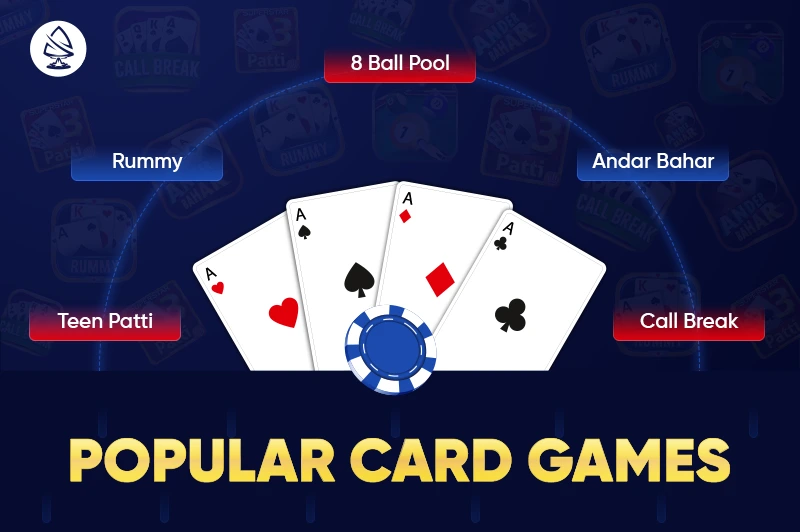 Card games and digital card game development companies are gaining popularity on a large scale currently and this is because of the rapid growth of technology in recent times and the availability of strong internet connections. Card games are famous from the very past but those were offline games. Here we are talking about the online modes of card games. Some famous card games are below:
Luck-based virtual money card games: Teen Patti, Andar Bahar, Tonk Skill-based virtual money card games: Rummy, CallBreak, Solitaire
Let's discuss it one by one in detail.
1. Teen Patti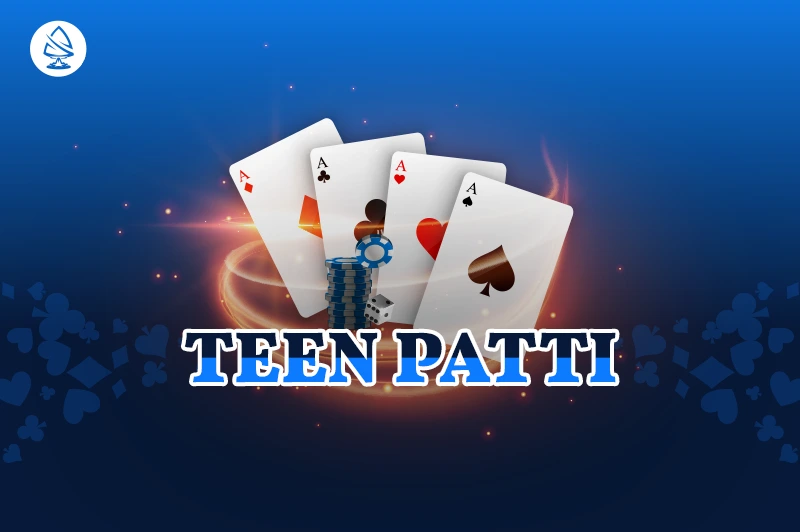 Teen Patti online game is a very popular card game variant. In foreign countries, Teen Patti is also known as Three-card Brag. Here, the player with the best combination of cards in his hand wins the game. Teen Patti originated in India and it is a highly competitive game.
Gameplay: Teen Patti is played by 2 to 7 players and 52 card packs are used without jokers. Teen Patti game starts by placing a bet. There is a fixed amount in place so that players can bet before the start of the play or before the cards are distributed. When a player places the bet then the initial amount or boot amount is collected from everyone playing the game and each player is dealt three cards face down. The initial amount is a very small amount of cash at stake.
Once the players are dealt three cards, the next step is to make a call or a raise. If you have played some card games like Poker before, you must be aware of these two terms. To make a call indicates that the player will continue in the game, but won't raise his bet, whereas, making a raise means that the player will be adding cash in the game, by risking to win or lose more than the first bet. In Teen Patti, you are required to place all the bets in equal amounts, which means if a player makes a bet of 2 coins with another player placing 4, the previous player will have to place 4 additional coins instead of just 2 to the earlier 2.
There are various rules and variations of the Teen Patti game and players keep themselves engaged in Teen Patti. So, it goes without saying that Teen Patti can be a huge game-changer for iGaming platforms.
2. Andar Bahar
Andar Bahar is an Indian gambling game that originated in India. It is a game of pure chance or we can say luck in which the bot (the machine or device) places a card face up and the player bets on one of two piles: Andar (inside) or Bahar (outside). The game checks cards alternately to the two piles until a card appears that matches the initial card. The pile where this matching card appears is the winning pile. In the recent past, with so many trending mobile games, Andar Bahar has become a popular game in the online gaming market. So no doubt adding Andar Bahar to the iGaming platform may effectively increase the revenue count.
3. Rummy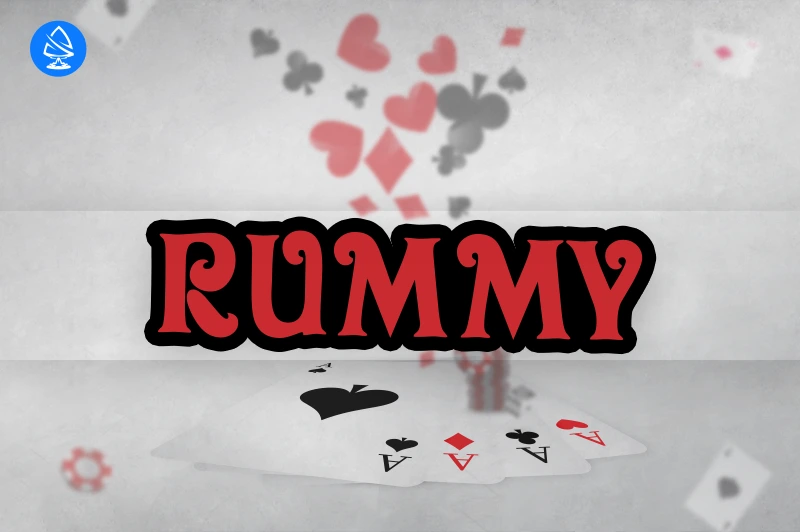 Online rummy is one of the fastest-growing games worldwide. It is a skill-based and strategy-based game that is played with rummy cards. It is one of the oldest and most played card games globally. To win consistently, the player needs to practice a lot as it involves high-level skills to win the game.
Card games create a different aura. People want to play card games on mobiles these days as technology has grown in such a fast-paced way in recent years. Rummy card games provide the best options and are available on the internet.
Gameplay at a Glance: Here the rule is to make the best possible combinations of the hand dealt with the player. This is done by forming rummy sets and sequences before making a declaration. In rummy, the value of all face cards is worth 10 points, while the numbered cards are worth points corresponding to their face value.
4. CallBreak
CallBreak is another card game that is becoming so popular globally. Call Break is an online strategic card game that involves tricks, bidding, and trumps. This is ideally a 4 player game in which each player plays to reach a set target of 300. The game is played in multiple sets. For each set players score some points to help them move towards the target. The score can be positive or negative for each player. To reach that target of 300 the player has to stay focused and use unique strategies.
The game becomes more interesting as you can force others to play a certain way so that they might not secure their call and get a negative score by pushing you ahead in the game.
So, the addition of CallBreak to the iGaming platform will be as beneficial as Rummy; it might gain more popularity than Rummy.
5. Solitaire
To win in Solitaire, all the cards need to end up in the foundation piles. The foundation piles are ordered by suit and rank. Each foundation has one suit and cards must be placed on the foundation in order (ace, one, two, etc).
The probability of winning in Solitaire: By looking at the complexity and variations of the game, this answer can vary. If you don't know where each card is, the probability of winning decreases. Similarly, if you don't have infinite redeals, it becomes harder to win. Turn 1 Klondike solitaire, on the other hand, allows you to play every card from the stockpile, and therefore has a higher chance of winning.
There are so many different factors solitaire provides to be in the race of getting a place in the iGaming platform and the solitaire variation is one of those.
Let's take a quick look at the variation in Solitaire:
1. Klondike
2. Free cell
3. Spider
4. Tripeaks
5. Pyramid
Vendor Selection
With an extremely competitive market and increased player expectations, choosing an iGaming business can be challenging. The key to standing out in this ever-changing online gaming industry is having a trusted iGaming software provider at your side. A high-quality iGaming software provider makes secure and rapid business growth.
A company with a complete in-house team of developers, designers, QA Testers, project managers, server management team and experience of working with bigger brands on their multiple repetitive projects will ensure the picture-perfect delivery of undergoing projects.
Wrapping Up!
So, what are the Virtual money card games you would like to add to your iGaming platform? The aforementioned games are very popular and generate a large chunk of users. There are so many other card games the owner can also go for.
Would you like to develop virtual money game for the future?
Artoon Solutions Pvt. Ltd. is having more than 14+ years of developing mobile or web games with perfection in delivery. We have 300+ in-house proven and experienced dedicated teams of 2D/3D Designers, Frontend/Backend Developers, QA Team (Testers), Server management team, Project managers that can cater to every challenge.
Let's get in touch and we assure you to turn your dreams into reality.