In today's advanced age, the need for a business website is not limited to new businesses. Equally important for reputable companies. Websites play a big role in determining the success or failure of a business. A business website is a must in today's web-driven world to help entrepreneurs attract their audience's attention and promote their products and web development services on the internet.
A custom Website means that a web developer or designer can create her website per your requirements and user research. Organizations are currently redesigning or updating their websites with the latest trends to increase sales.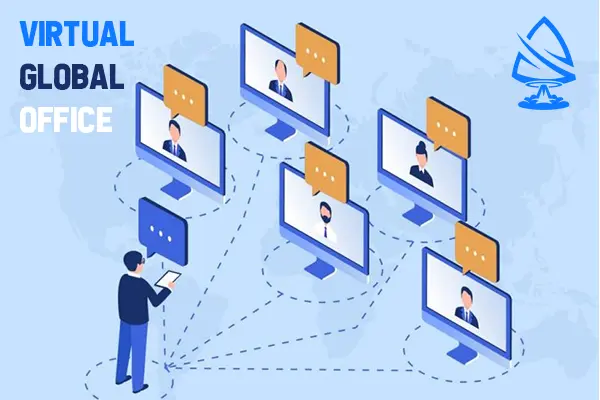 Custom web development is not just about a website. It resolves many things, and the Virtual Global Office is one of those. The term "Virtual Global Office" means you have a website that works like an office for your global users. It will function the way you want. For example, if you wish for your website to be seen by potential clients, the website can be designed accordingly. When you get the desired project and want to be seen by users/visitors, a design that drives users to your website can be made. 
So having a custom website is immensely helpful for all kinds of work where boosting sales remains at the top. 
Read More: How to Choose the Perfect Web Development Company?
Here are the 6 Factors that help boost your sales with custom web development services. 
CTA
CTA buttons are widely popular as Call-to-action buttons created on websites to drive people into the next segment. With the help of CTA, the owner can execute many sales strategies. 
For instance, let's assume you are a game development company and have delivered various games to many large brands worldwide. Now, when you add a button like "LET'S PLAN YOUR GAME," "TALK TO THE TEAM," or "CLICK HERE TO VIEW OUR LATEST GAMES," on your website, it will redirect the user to another page where you showcase your expertise of work. In this way, acquiring new users and converting them into clients becomes easier, tremendously increasing the company's overall sales rating. 
CMS
Content Management System is often abbreviated as CMS. It helps modify a website without specialized technical knowledge. CMS is incredibly helpful if you have an inexperienced development team. CMS handles all the basic infrastructure needed for a website and keeps you in sync with sales-driven functions. 
If you don't want to use CMS, you would need to write static HTML codes and upload them to the server; it already sounds complicated, doesn't it? 
However, using a CMS to manage websites is much easier. Custom web development opens up many ways for businesses to get the most out of it. Depending on your customer base, you can decide which features you need to add. Several CMS software like WordPress is available on the market that helps generate outstanding sales output from websites.

SEO & SMO
Search Engine Optimization (SEO) and Social Media Optimization (SMO) are the two most important factors that play a large role in a custom website's marketing and sales department. With the help of digital marketing and SEO tools, the latest and trending keywords are researched and added to the website, which boosts its ranking on the internet. 
On the other hand, SMO plays its part in executing social media handles. With social media campaigns and regular newsfeed updates about the products & services, different genres of users are acquired, which helps boost overall sales ratings. 
Read More: How AI can Change the Face of Website Development?
Specific Target Audience
When you have a custom website, you can target your preferred set of audiences. General purpose websites are designed for everyone, whether an engineer or a student, whereas a custom website is different. The design and development of the website vastly depend on the purpose of the website. 
Suppose you are a service-based company but launched your product after some time. Then you can redesign your website and give it an all-new look in a very small period. Only a custom website can allow you to reconstruct your website without any hassle. 
Unique Branding
Branding is another huge aspect that drives uncountable users to your website. When the design is of the highest quality and the logo is unique, slowly but surely, it creates an impact among users, which indirectly promotes brand value. 
Custom web development services make it easy to redesign your website, mission statement, and logo in a few steps. In this way, the brand value never goes off the table, and it indeed helps boost the company's sales. 
Option For Ad Integration
Last but not least, Ad integration is one of the most significant benefits of having custom web development services. By integrating ads with large companies, you generate revenue and get noticed by different audiences, further boosting sales. 
Sounds complicated? Here is a brief. 
Suppose you are a start-up company and have a custom website. After a few years, you are doing well in managing projects but facing troubles when acquiring a user base. Here, ad integration will come to the rescue. 
You should contact the largest brands according to the region and get the deal done regarding ad integration. Once you implement the ad, both companies will socialize it on their social media channels. In this way, both companies will be able to get new users, and the rankings will also skyrocket, indicating how handy ad integration is in custom websites. 
Read More: Best Frontend Frameworks for Website Development in 2023

Wrapping Up! 
Custom web development services have many benefits associated with them, unlike template websites. The flexibility of customization it provides creates a win-win situation for the sales department. 
So, are you planning to develop a custom website for your business? Artoon Solutions has been providing custom web development services for the last 14+ years without compromising the website quality.
Let's get in touch!