Have you developed a website that needs better design or functionality? You may have chosen the wrong website redesign and development company, but you won't regret dealing with Artoon Solutions, a website development company in India known for expert services.  
Hire us to get your website up to date with all the other websites on the internet. You could redesign your website for many reasons. The most probable ones are to rectify the adverse effects of an unappealing website on your business and brand. You would be surprised by the positive impact of having an attractive website. 
SEO Purposes
Have you never heard about (Search Engine Optimization) SEO? Now you have. Search engine optimization is a group of activities that improve your website's ability to rank higher in search engine results.
SEO is vital if you are to have any chance of ranking in search engines. Most of the traffic you will receive is organic, coming from searches made on a search engine for your product or service.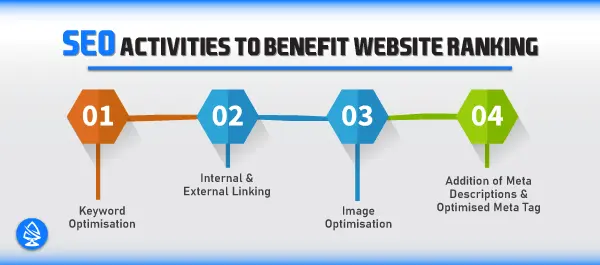 Increase ROI on Investment 
Any business or individual usually puts up a website intending to increase revenue. Hiring a web development company to redesign your website will be a great advantage if you want profits instead of a penny-for-penny investment return! 
A website redesign may even help you receive more returns at a higher rate than before, all because your website looks better than before.  
Read More: The Role of IoT in Custom Web Development Services
Improve Lead Generation 
Redesigning your website and rewriting your content to be more optimized for your niche could do wonders for your business. When website visitors find an appealing website design and just the information they need, they are more likely to become interested i.e., prospective customers.  
These users are defined as leads, and tending to them can convert them into loyal customers. Thus, a website acts as the best way to attract new leads and convert these leads into new customers. Hopefully, these customers will lead to people becoming loyal customers. 
Boost Traffic 
A website can be redundant, especially if it is the only one on the internet that features the old style. If you want to attract prospective customers and increase traffic, you can opt for a design unlike any other. 
So, to provide a much-needed boost to traffic, you can redesign your website with the help of a custom website development company. The design you choose can be customized to suit your users, thus capturing the attention of the people requiring your product or service. 
Let's not downplay the fact that website users are visually attracted to a website, and one that resonates with them or looks appealing is even better. 
Creates Credibility and Trust
An updated website can do wonders! Not just for increasing sales but also for building brand identity and trust with your customers, current and potential customers. 
Credibility is another quality that helps a business make sales and spread brand awareness. Once customers trust you, they continue buying and can become loyal customers. Having loyal customers is essential as they guide businesses through more challenging times. 
Read More: How to Choose the Perfect Web Development Company?
Shows Your Business is Operational 
Websites that last updated long ago appear redundant, giving the impression that the business is no longer operational. Even if the company is active, an old website proves that you don't care! 
Businesses should always be customer-centric in an attempt to make sure that users have a positive outlook on your company. Giving all the information in full would be the best option if you want to be transparent. 
A website is not to be made and left! It also takes time and maintenance to ensure the website runs smoothly and delivers meaningful results.   
Add or Improve Website Features & Functionality 
Technology is changing every so often, and technological advancements aiding the business process are arising. An example is that of chatbots which only became increasingly popular after 2015. 
Adding specific plugins can be great in making a better website that holds many more capabilities than before. Remember that if new features arise and your competitor has them, you could end up losing your customers to your competitor. 
Stellar User Experience 
Business owners only sometimes think about what the user experiences when visiting their website. This lack of vision could impact user retention as the website needs to accommodate users. Conversions are also likely to be lower when user experience could be better. 
Much research, particularly customer and competitor research, can provide insights into what creates the best user experience.     
Enhance Website Speed & Prioritise Mobile-Friendliness 
With people's patience levels on the decline, websites must be fast if they want to capture the visitor's attention! Check this stat: 

Website loading speed is one characteristic that cannot be bargained for. You increase website speed by compressing images, limiting redirects, caching web pages, and eliminating unnecessary plugins. 
Google has been peddling the idea of mobile-first websites for a few years now. The tech giant has even taken to placing mobile-first websites higher up in search engine rankings. 
Read More: How Website Development is Important For a Business to Succeed
Outdated or Unsupported Website Technology 
Websites weren't as common before as they are now. Before the 2000s, having a website in the 90s was considered something for only the elite companies. Today, it is essential to have a website, that's if you want to have a complete chance of having a successful business. 
The chances of losing customers are higher when you don't keep up with the advances on the rest of the internet. The technology you have used to develop your website may not be old but underperforming. A website development company could advise you on which technology will perform the best.
Correction of Bugs and Errors
Bugs and errors would compromise the functionality of your website and your business's reputation. It's not just poorly developed or cheaply developed websites with buggy and incorrect code. Even a pending plugin update can cause errors. 
Also, another faulty aspect that proves you need website redesign services is if your pages redirect to dead pages or exhibit a continuous redirection process. This would be even more frustrating if your contact form is bug-ridden.  
Ultimately, both problems would lead to the cessation of leads and almost flat-lined traffic. 
Updation of Product/Service List 
This is an unforeseeable problem and a necessary one. As a business scales up over the years, its services and products will grow. So, needing to redesign to add services/products is a good sign!
In addition to displaying your portfolio, you will also get to change the layout and appearance of your website, giving your visitors a fresh take on your company. It is important to always display all your products and services on your business website.
Distinguishing Navigation and CTAs 
If you have an appealing website, it's only helpful if users know how to use it or if your CTA's are getting the desired traction. This may imply that users need clarification on your website. 
A sign that users need help finding your website easy to navigate is short session times. Good traffic numbers with bleak conversion rates or leads can be due to dead ends. 
But, luckily a website development company can change your website so that the user journey aligns with your expectations. A more precise design and visible CTAs can improve lead conversion and help website traffic stats excel. 

Company Rebranding 
Rebranding is a standard tactic used by thriving and failing businesses. A logo change can even prompt you to consider looking at website development services to redesign your entire website. Brand names and logos are important because it is what your customers will remember you for.
Having a memorable logo or catchy tagline is also a marketing aid that can help you pull in crowds that are unsatisfied with the websites of the current brands they are using. Some businesses could even use rebranding as a last-ditch idea when in desperation. 
Read More: Best Frontend Frameworks for Website Development in 2023
Not Developed or Designed for the Right Audience! 
Unfortunately, this does tend to happen. A newly started business may rush to develop a website and do so with the wrong target audience in mind! 
Rushed actions can be a reason for underwhelming performance, or your target audience has changed over time. A change in products/services can also cause this shift. Therefore, you will have to carefully research before planning out who your audience is. 
Conclusion
A website is pointless if your business does not benefit from it! In our technological age, websites act as a forefront by which companies can sell products or even spread enough awareness about their brand. 
Have you asked yourself the necessary questions and decided that you need to redesign your website? If so, you can hire Artoon Solutions to avail the best web development services to redesign your website.
Read More: 12 Reasons Why Your Business Needs a Website Today!