Websites have become the forefront for businesses that cater to large audiences, usually globally, and having a poor website can damage your company as visitors will leave your website faster (increased bounce rate) resulting in lost revenue! So, getting it done the first time properly is essential. If looking for a web development company, you must choose carefully by analyzing each company carefully.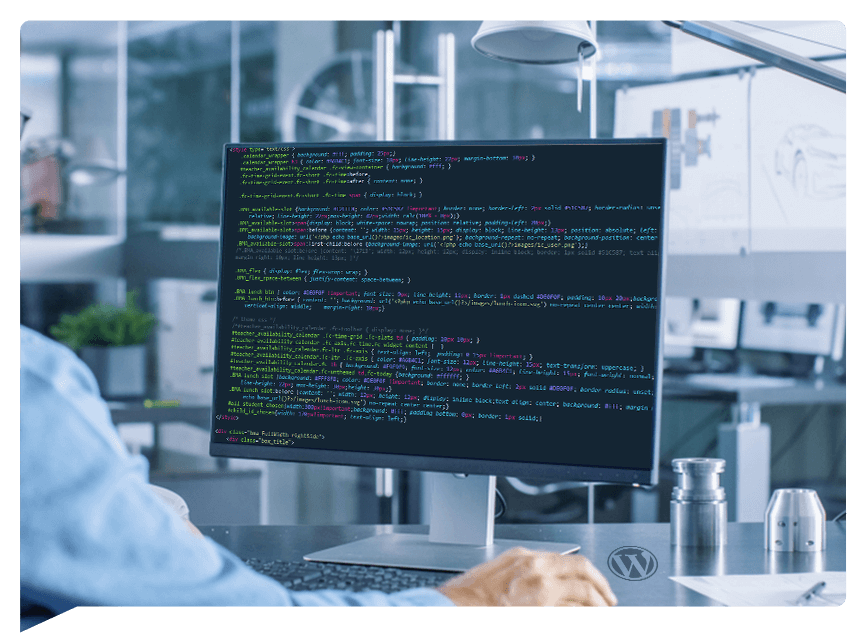 Four Factors to Help You Choose a Web Development Company
Every web app development company is not the same, and there are areas where they may differ significantly. So, how do you tell them apart and pick the good from the bad ones? 
You can grade each company by focusing on a few factors. These are feedback/testimonials, clients, portfolio, and the company profile. 
Read More: Why Successful Businesses Choose to Custom Website Development Services?
1. Feedback/Testimonials
There are several places where you can find feedback on the website development company you are considering hiring. Examples include Clutch, GoodFirms, and Google Reviews. These offer honest feedback and testimonials that you can trust. 
These websites list IT companies and offer detailed feedback from past clients. Such firms strive to help IT companies and software developers connect and have a mutually beneficial working partnership.  
From these testimonials, you may also gain insights into whether or not the company has worked on projects resembling your own. It can also show what web development services the company does well and doesn't do so well.   
2. Clients
Another aspect future clients may look at are the company's past clients! This is a very telling factor with high stakes. Having renowned and trustable clients in a portfolio can help close other clients. The logic behind this is that smaller companies will trust the choices made by larger companies. 
Thus, it would be highly influential for a custom website development company to showcase its most prominent clients. Naturally, you wouldn't show your smallest clients if given the opportunity, would you?
The need to show your biggest clients speaks volumes about the company's capability to execute complex and extensive web development projects. 
Read More: How to Choose a Website Development Company to Hire a Web Developer
3. Portfolio
A portfolio is a collection of client projects, usually listing the technologies applicable to building the website. In addition to this, there is a short description of the project's requirements laid down by the client. 
If you are interested in a web development company, look at their portfolio, usually on their website. Chances are you might see a website project that is similar to your own. 
Seeing is believing, and seeing a company's development efforts is truly a show of their expertise and experience. 
Another section of the portfolio involves the experience of developers and the specific technologies in which they specialize. There is a multitude of technologies applicable to website development services, including Shopify, WordPress, CodeIgniter, Laravel, and more.
Knowing how experienced the developer is in that certain technology can provide insight into how well your website will come out.  
4. Profile
Lastly, you can choose a perfect website development company based on their profile. The company's profile can be separated into several smaller divisions that are otherwise very important in determining if the company is the right fit for you. 
These divisions are the company's vision, mission, goals, and history. Let's glance at each and show how it can influence your decision to hire or not hire the company. 
Vision
The vision statement shows what the company hopes to achieve in the foreseeable future. It is the direction the company takes and whether they are customer-centric or not. 
A vision represents what direction you expect your company to move forwards. So, understandably you will want to partner with a company with a bright and long vision. Lack of any vision can be a con or red flag!  
Read More: How Website Development is Important For a Business to Succeed
Mission
Alternatively, the company mission statement shows what the company is currently doing and how they intend to achieve these goals. 
Also, you may try to conclude if your mission and that of the web development company align. If not, you may reconsider hiring web development services from that company. 
History 
The history section of a business's profile details how and when the company started and what milestones the company has achieved to date. The history section shows the company's age and how long they have been operating, the number of branches, and the size of the workforce. 
Other Factors to Look At 
After judging a custom website development company on the above four factors, you may still be confused about which company to select. 
These things happen, and you haven't found the ideal company yet. So, you can consider a few more factors in the hopes they will help you to solidify a decision. Some of these factors include communication ease, cost, and team size.  
Communication Ease
If you are an individual or business stationed overseas, in Europe, Canada, or the USA, outsourcing is an option available to you. Every web development company India offers has a suitable skill set and services, but your decision comes down to the ease of communication. 
Most people make the excuse that there is a language barrier when dealing with a website development company in India. 
Cost
It is understandable that developing your website also comes with a budget. If you are a startup, you wouldn't want a large chunk of your investment to go solely toward your website alone! 
Website development services in India are available at lower costs, saving a lot of money without compromising the quality of your website.  
Company/Team Size 
The size of a team and company will eventually affect the web development project. Larger teams can effectively complete a project faster. Also, more resources are a blessing that cannot go unnoticed!   

Conclusion
Of course, you will want your website to be developed to provide the best possible outcome. A website needs updates at regular intervals, but the main foundation should be laid at the time of developing it the first time. 
Thus, enough time and money should be put into ensuring your website is built to deliver an efficient and functional website that helps your business and clients serve their goals. You can opt for a custom website development company or a company offering WordPress website development services, whichever one suits your requirements better. 
Let's get in touch to understand website development processes clearly.
FAQs
How do I compare two website development companies? 
If both companies tick the generic boxes, it's time to think from a technical and specialized perspective. How can each company help you or your business achieve its goals? Asking this specific question can help you seal the right company.   
What are the various stages of web development? 
Web development consists of five crucial steps. These are as follows: 
Research –

Initial research to understand user behavior and who your biggest competitors

Designing –

Setting up your website's design to make it appealing and easy to navigate 

Development –

Involves coding the website using the technology of choice

QA (Testing) –

Testing the code to ensure it functions seamlessly 

Launch –

Publish the website, update and maintain it to avoid hacking and poor functionality