Do you know about the Solitaire card game? What a turnaround it has been over the last few years isn't it? The change in mobile game development and the emergence of new technologies made it look like solitaire card game development is way too easy than it was a few years ago. However, it comes with many factors.
Let's take a deeper look at it.
What is Solitaire Card Game?
The solitaire card game can be played by oneself (i.e., individually), usually with cards, but also with dominoes. The term "solitaire" is generally used for single-player games of concentration and skill using a set of layouts of tiles or stones.
The solitaire game comes under a skill-based game and can be added to multi-gaming platforms where real money is involved, or it can also be released as a standalone game.
Two of the best examples of Solitaire card games can be MPL's Cube Solitaire and Spider Solitaire.
When choosing the best solitaire card game development company, the following are some key factors a game owner should consider.
Some Key-factors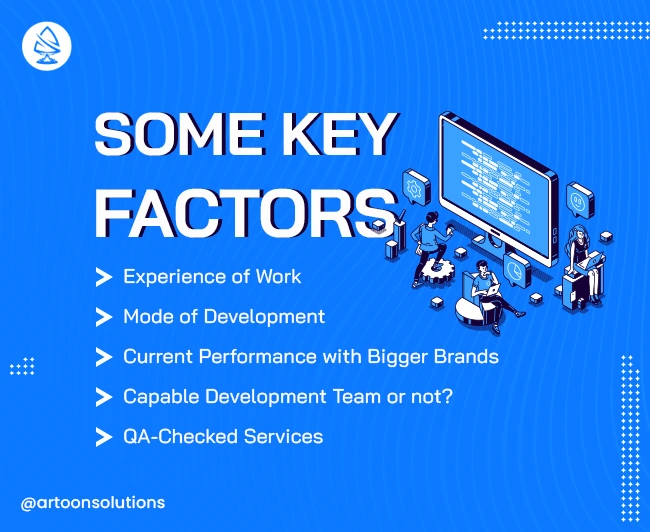 1. Experience of Work
When selecting a game development company, the first thing that comes to mind is if the company has a good experience or not. The company should have proven experience working with big brands on their multiple repetitive projects. Also, the company should have previous proven successful experience in handling a recommended 10k+ concurrent users (minimum).
Suppose you are choosing a company having less experience. In this case, you can't be so sure about whether your product will succeed in the market or not. The company you are investing in may come with inexperienced developers, and the final product might not match the necessities required per the market. So it becomes necessary to select a company that has extensive experience working with more prominent brands, must be in the market as a vendor for many years, in-house dedicated teams in the game development field.
The more years of experience you find, the more quality products you expect.
2. Mode of Development
The mode of development combines a lot of essentials. Here are some of those as follows:
The company must stick with the Agile development methodology lifecycle. The company should have a single point of contact rather than multiple points of contact so that the client won't get confused and the communication throughout the project development process will be more effective.
The company should be transparent right from the beginning of the project and the Scope of Work should be clear to the company.
One must take care whether the company is sending an understanding document after reading client's SOW (Scope of Work), or the company is asking several questions to be on the same page with the client.
The company should send daily, weekly, and monthly work report to the client once the project is on board.
For smoother communication with the client, the vendor must use effective project management tools.
A company that can provide host maintenance services and future customizations is the way to go.
3. Current Performance with Bigger Brands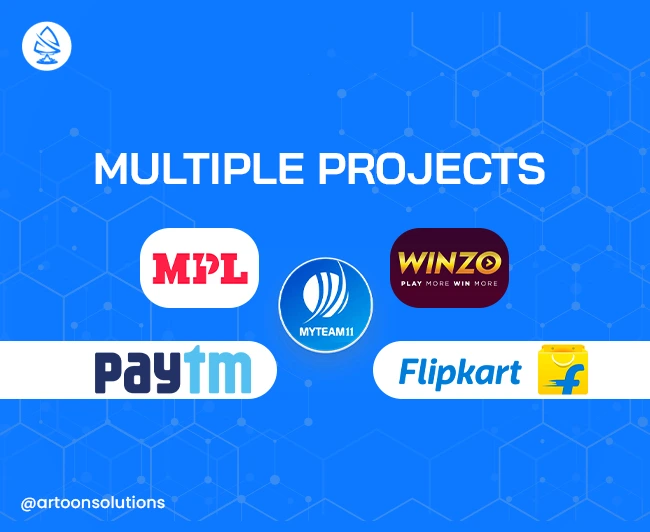 When a company works with the more prominent brands, it shows that the work delivered by the vendor is top-notch and up to the mark. The company should be working with top brands, and one must make sure that the client is receiving multiple projects from their existing vendors. Brands like MPL, WinZo, Flipkart, MyTeam XI, and Paytm First have an extensive audience reach. Working with top brands like these shows that the vendor can handle a vast user base.
One must also ensure whether the vendor is getting multiple repetitive projects from their existing clients that showcase the quality of work.
4. Is Capable Development Team or not?
Developing a game is not possible without a good team in the organization. It requires many knowledge and skills to achieve the goal starting from concept development to testing and marketing. A company must have specialist teams to implement the project in every segment.
A core team of Game developers will look like this:
1. Frontend/Backend Developers
2. 2D/3D Game Designers
3. QA Team i.e., Testers and Testing Devices
4. Project Managers
5. Server Management Team
If the company has its own 'in-house server team' that is a huge bonus as they can create a customizable server architecture that is cost-saving.
5. QA-checked Services
Once the game's development is complete, it must go through the QA team. The QA team must have enough testing devices and test the game rigorously to avoid any bug app crashes.
The QA team should be writing test cases, and the working team should be capable of writing test cases, solving them, and delivering perfect QA-checked products to the client. The products must come with QA-checked marks for stability and reliability.
Wrapping Up!
So, what are your thoughts? Selecting the best Solitaire Card Game Development Company can be tiresome, isn't it? A game owner must look at some of the aforementioned points while selecting a game development company.
Artoon Solutions is a well-known solitaire game development company that provides highly feature-rich mobile gaming apps with 14+ years of experience in game development services. Our expert Front-end/Backend Developers, 2D/3D Designers, QA Team (Testers), Server management team and Project managers make sure the game is developed on the latest technology and provide scalable products.
Get a free quote now and start turning your ideas into revenue-generating reality!