The solitaire card game development is on a rapid growth spree, and there is no wonder why. The advancement of technology and apps with multiple feature-rich options makes it a leading gaming trend in 2022. Let's dig deeper into the Solitaire world.
What is a Solitaire Game?
The solitaire card game is vastly popular as an online mobile game as of now. Still, it gained popularity when offline desktop games were invented, and people used to play for fun and entertainment purposes. When online card games came into the gaming market, the Solitaire card game touched new heights with its superior online Solitaire card game development.
The solitaire game comes under skill-based games, i.e., Games of skill, and can be added to any multi-gaming platform, iGaming platform where real money is involved, or it can also be released as a standalone game.
Types of Solitaire Game and its Variations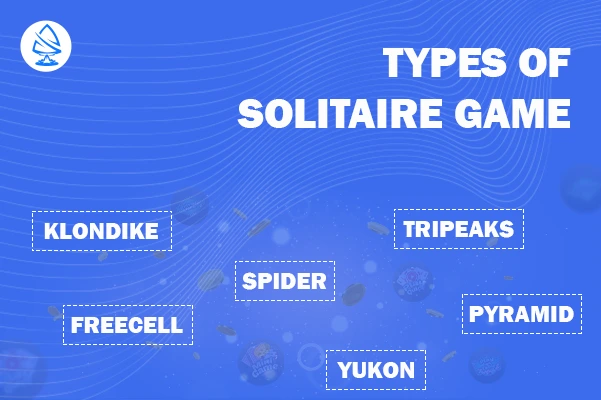 Many Solitaire card game development companies come with Six exciting games, i.e.
1. Klondike, 2. Spider, 3. FreeCell, 4. Tripeaks, 5. Pyramid, 6. Yukon.
Each game from the above requires different skills, calculations, and strategies to win. Having so many options makes players choose their own game type, and there is no wonder why Solitaire is becoming a gamer's first choice in 2022.
Some Solitaire card game variations you must know currently are as follows.
1. Spite & Malice, 2. Solitaire Pyramid, 3. Speed Card Game, 4. Ace Solitaire, 5. Classic Spider Solitaire.
Minimum Viable Product (MVP)
This is one of the most important topics when developing a game. A minimum viable product (MVP) is a product version with just enough features to be usable by early customers who can then provide feedback for future product development.
MVP designing is a must if you want to develop a game but do not have the user base covered. Here are the two following methods.
Version 1: Study the market before designing the game/platform. The owner needs to look at the current trends, the geography, and which game is trending in which area. Suppose you plan to develop a Solitaire game but do not have the best user base. You need to focus on one single game type, like, for example, a Card game. The owner needs to focus on only card games apart from Board, Puzzle, Hyper-casual, Arcade for a subsequent increase in the user base.
Version 2: If the owner already has a large user base, more extra features can be added to the game, and new games can be added. Here the idea is to add more features and provide several playing options like games of all types (Card Casino, w, Puzzle, Arcade, Hyper-casual, etc.) for a compelling user base.
User-friendly UI
Top-notch UI is a must in online mobile games nowadays. Without this, acquiring new users becomes a considerable challenge. Thus, UI/UX is the essential factor in making the Solitaire game a big success. Follow the latest trending technologies while developing the Solitaire game. This may result in more engaged users and may stand out among competitors.
The accessible and engaging UI will make users focused on the game.
Organizing Special Tournaments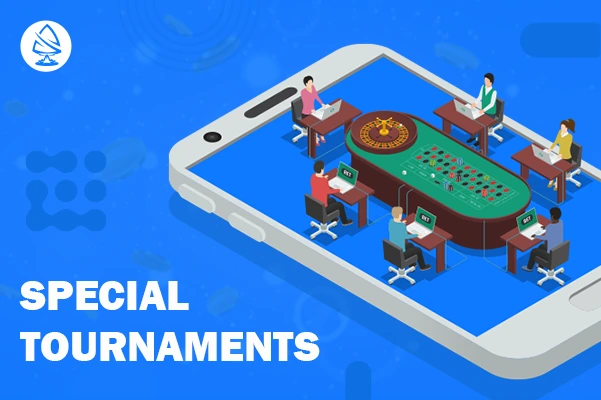 Another vital factor a game owner should consider is organizing special tournaments. The players will use their skills and strategies to win the match and earn a healthy amount. Tournaments are organized with varied entry fees, and accordingly, winning prizes also varies. The game owner can change the winning amount based on the top 3, top 5, or top 10. This means only the top 3,5, or 10 ranked players can win the prize while the remaining players won't get anything.
The craze of card game tournaments has grown in the recent past. It is necessary to add a tournament-like feature in Solitaire.
Privacy & Security
Privacy and Security are two elements that can take the Solitaire game app to new heights if appropriately managed. If the user data is not secured, users will lose faith in the game app, which tends to be a loss for game owners. If the user data is secured, users can trust the Solitaire game app, which indirectly increases the user base. The secured payments, rich authentications, with login protection will make the Solitaire game trustworthy.
Social Media Integration
The user engagement will automatically increase if users feel connected in the game app. Also, it becomes easy to retain them effortlessly. A feature like in-app audio video chat is a must in these games as learning skills can enhance the gaming skills of professional players.
This feature may outsmart competitors as online chatting is prevalent in our day-to-day lives. Hence, it is worth adding a social media element to acquire more users and retain the old ones.
Rewards & Bonuses
Adding Rewards and Bonus features in card games like Solitaire is a must. The game app must provide some benefits to its existing users. For example, there is a festival coming, and then the owner must make sure new tournaments and competitions are coming on the way with exciting offers and gifts. A player should be rewarded if the referral policy is implemented or the in-app purchase is complete.
Wrapping Up!
The points above describe the points you should consider while Solitaire game development. Be it mobile game development, card game, or any other. A game owner must choose a company with vast experience working with more prominent brands.
Artoon Solutions has over 14 years of experience in game development, mobile app, and website development. We always stick with cutting-edge technology and cater to every challenge. With our in-house team of developers, designers, QA Testers, Project managers, and Sever management team, we always try to provide the best gaming experience to our clients.
Feel free to contact us. Let's develop a feature-rich game together.