Ever wondered by WordPress development services are so popular, affordable, and accessible? It must be because of the immense popularity of WordPress. 

The margin of websites continuously using WordPress is increasing daily as businesses and individuals become more independent and in charge of their business operations and earnings.  
Read More: How to Choose a WordPress Development Company for Your Next Project
15 Reasons to Choose WordPress Development For Your Website 
You've probably heard from several sources that WordPress is great, but how great? Well, to help you answer this question yourself, we have fifteen features and facts you must read!     
Simplicity
What's the most eye-catching fact about WordPress? Anyone can use it, and you don't need a background in IT or computing. 
The platform is simple enough to use and eliminates the daunting task of developing and maintaining a website. Nothing is severely technical about it, and you will be fine managing it independently. 
However, you don't have free time or energy at all. In that case, you can always rely on website development services in India. Trust them to provide effective and cost-efficient solutions, even if you are on a lower budget. 
Mobile-friendly 
The internet has progressed a lot ever since the establishment of websites. People no longer access the internet and your website using a laptop or computer. Portable internet-enabled devices are the most common way to access the internet. 
Given the popularity of internet browsing using mobile devices, ensuring your website is mobile-friendly is vital. Failure to ensure this could result in websites that appear poorly when viewed via a mobile device. 
Need an added incentive to make sure that your WordPress website is mobile-optimized? SERPs are more likely to rank mobile-friendly websites higher. 
Open-Source and Free 
This feature would appeal most to people who are budget conscious. Using WordPress itself is free as a platform. Thus, you would only have to invest in a hosting plan, a few paid plugins, web security, and web development services costs. WordPress being free eliminates a huge cost. 
This free nature of WordPress is highly beneficial and is a reason why most people even select WordPress blindly! Being an open-source software, WordPress has enjoyed much success as it is free for all to use without an exorbitant recurrence price. 
Your web development company will probably advise you to use this technology instead of a custom programming language. 
Read More: WordPress vs Laravel: Which Is Best for Your Website Development?
Efficient 
If you have ever seen and engaged with websites made with WordPress, you will agree they are clean, effective, and fulfill the majority of requirements. That makes them highly efficient at their purpose. 
Thus, you are best off using WordPress for your very first website, especially if you are not willing to invest a large sum in your website. WordPress does more than suffices in delivering, even to custom requirements. Simply hand over your requirement to a web development services provider and consider it done. 
If you consider it against other options, it's quite clear which one makes the better and more economical option. 

Flexible Editor
Upon using WordPress for the first time, you will quickly become familiar with one editor, in particular, the Gutenberg Editor. Why is this editor so popular among website goers?
It is highly flexible, and you will "get what you see" when it comes time to add your content and media to your website. The editor is clear and easy to use, and even the first time using it is relatively self-explanatory. 
High Customization
When developing websites using a specific language, you often can't do it that easily, as every extra element will need to be coded. In turn, this proves to be time-consuming and costly, and it requires a specially skilled WordPress developer. 
Not everyone has the resources for this. Thus, WordPress appears to be the best choice since you don't need an expert in customization. Even if you need help, a WordPress development company can do it for a fraction of the cost. 
Almost every aspect of WordPress customization is possible through the editor and a few extra plugins. 
Read More: Benefits of Hiring a WordPress Development Agency
Scalable 
No business knows where it may be in a few years, but the majority of business owners are optimistic about their future!  
Thus, with a positive outlook, any business is expected to grow. But then comes to the problem of the website not being able to scale up alongside your business. WordPress offers the ability to expand your business. 
You can therefore scale up your business whenever you require without reinvesting a large sum of money.   
Expansive Plugin Selection 
Websites offering higher functionality often get the most engagement and traffic. But, when it comes to custom code-based websites, these functionalities must be in-built or received from 3rd party developers. 
But WordPress comes with the ability to pick and choose from a massive array of plugins! There is a plugin for any feature you require in your WordPress website, including SEO, design & editing, language support, selling (eCommerce), etc.  
Large Community, Support, and Documentation 
If you have or are developing an interest in WordPress, you are not alone! Far from it, actually. It has a massive following of developers, designers, and even business owners and individuals. 
All users and enthusiasts are equipped to create a positive and complete WordPress support system. Thus, adequate documentation also ensures that a novel WordPress user can access more than enough documentation. 
Just a quick search on the internet will yield videos, blogs, images, and more guiding media and even web development company names to pick. You can potentially become a WordPress development pro in no time at all!  
In-Built Admin Panel 
The admin panel is a crucial part of a website, and the WordPress admin panel is no exception. The excellent organization of the admin panel ensures that admins can efficiently execute whatever task they require with just a few clicks. 
Owners can easily carry out the following:
Page creation – deletion, and editing

Media management – upload your media and categorize it accordingly 

Plugin and theme management – install, activate, deactivate, and delete

Website settings – website content, links, and general settings 

Import/Export – data to or from your website 
These capabilities should be enough to give website owners enough control over the content and media on their websites. 
Vast Theme Assortment 
Your website's theme can make or break your website. In a world where first impressions are often last impressions, choosing the right theme is crucial! Luckily, with WordPress development, you are spoilt for choice. 
There are multiple themes to choose from. The best part is that the web development company can select a theme, and if it seems to be doing poorly, you can still change the theme after seeing a preview of what it will look like. 
Thus, you can test a few themes before you finally find the one that best suits your target audience. 
Read More: How Much Does it Cost to Develop a WordPress Website?
Facilitates SEO Activities 
Search engine optimization (SEO) is a common practice for anyone with a website. Whether you are hosting a business or a personal website, your website will require equal work to receive a better ranking in search engines. 
SEO includes several aspects and can broadly be divided into two categories: on-page and off-page. 
On-Page SEO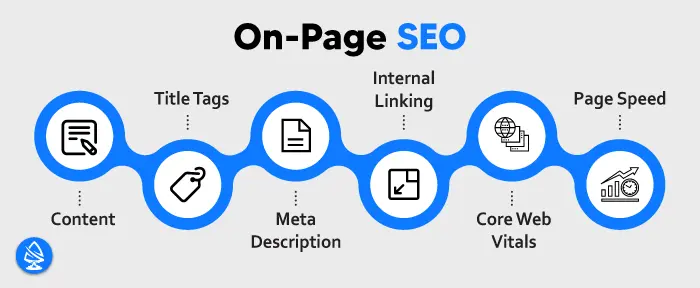 Off-Page SEO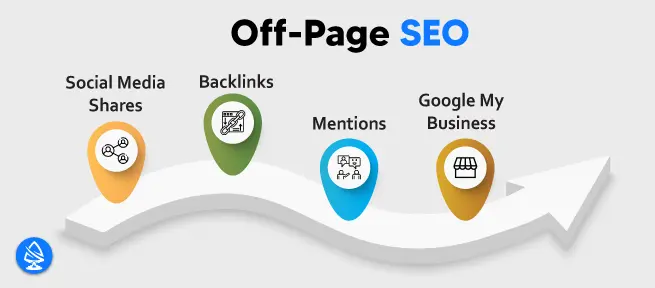 To rank in SERPs, equal emphasis needs to be passed on both of the activities as they are parallel to one another. 
Multilingual Support 
Want to tap into your business's full potential of customers? The forward is by offering your website to them in the language they best understand. So, submitting your website only in your native tongue is an overlooked drawback. 
WordPress incorporates a plugin for translating content into a possible 70 languages! 
Best WordPress Multilingual Plugins

Overcome language barriers by incorporating multiple language support. This opens up your website to other countries and even other groups of customers residing in your country. 
Relatively Secure
Website security is essential, and we are sure the web development company you partner with will alert you to the same. But a WordPress development company takes a step further in ensuring that your website remains relatively bullet-proof. 
You may be interested in how WordPress fortifies its websites. Here's a list of how your WordPress website can remain secure: 
Free and paid WordPress development plugins to monitor malware, track login activity, and clean databases and files.

The incorporation of 2-factor authentication and other security integrations makes WordPress safer.

A Strict WordPress password generator assures admins do not adopt a weak and vulnerable password. 

The use of the hook and filter hooks and access rules facilitates better WordPress security on your website.

There is also a list of best practices one can follow to ensure that there are no hacking or other incidents that may compromise the website. 
Stable
WordPress has seen 45 version updates since its release in 2003, with the most recent being in November 2022! This proves you can rely on WordPress, with updates being almost six months apart. 
These regular WordPress development updates are essential for the reinforcement of WordPress websites as well as for updating and adding new features to the website. You can count on WordPress to keep pace with consumer demands, which will benefit your website and your customers. 
But do note that you will have to stay ahead of things when it comes to updates and plugin updates. If not, they will pile up, and you won't benefit from them plus you will be looking at a slow and painful session of updates if you neglect them long enough. 
Read More: 10 Common WordPress Myths Explained (Why They are not True)

Conclusion 
With all these valid reasons in place, it is hard to look anywhere else rather than at WordPress. It capably ticks all the boxes, the most important ones at that! You won't have a hard time managing a website, and it's stress-free when you compare it to a custom-coded website. 
You won't be completely alone, as website development services are available everywhere and at competitive market prices.